2000 Litre Thin Tank
Capacity - 2000 Litres
Width - 480mm
Length - 2400mm
Inlet Height - 1850mm
Overall Height - 1850mm
Designed to be non-intrusive and aesthetically-pleasing, these tanks can be configured in any quantity to achieve your desired water storage capacity. Moreover, Slimline water tanks are markedly easy to position in virtually any location, including alongside fences, against a house wall (only 480mm wide), as a landscaping item to form an internal courtyard or to screen a back yard.
Available Tank Colours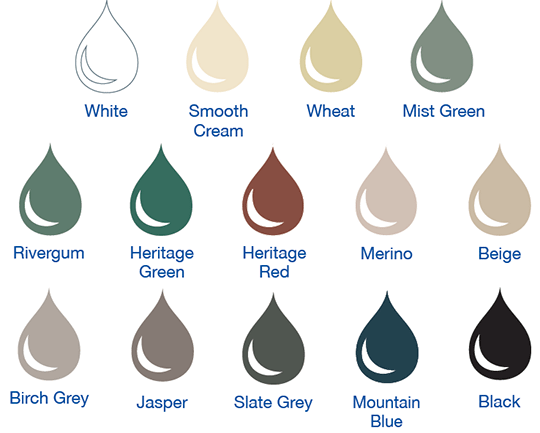 *Various other colorbond colours available upon request.