1100 Litre Urban Slimline
Capacity - 1100 Litres
Width - 640mm
Length - 1380mm
Inlet Height - 1800mm
Overall Height - 1800mm
The 1100 Litre Urban Slimline is a great value for money for option and ideal for the new home builder or investment property owner. The slimline range is very practical for those areas of limited space whilst still providing the capacity you require.
Available Tank Colours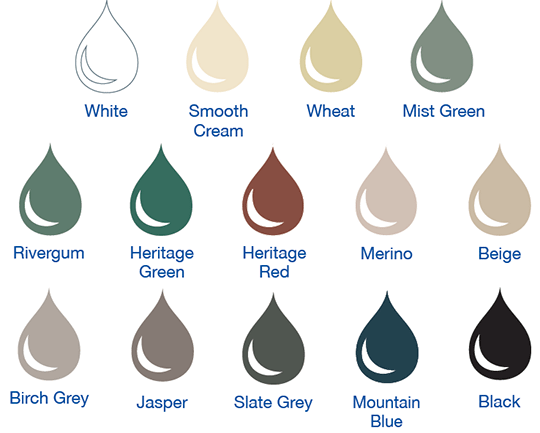 *Various other colorbond colours available upon request.